Sticky Business [OUT NOW]
The Sticker Shop has opened!
---
It's Time to Open Up Shop! Sticker Making Sim Sticky Business Out Now!
We're inviting you to make adorable stickers and send them off into the world!
We're very excited to announce that our small business sticker-making sim, Sticky Business, is officially accepting budding new shop owners! Starting today, you can dive into the game and create your own beautiful stickers, organize your storefront, package orders, read customer sentiments, and more!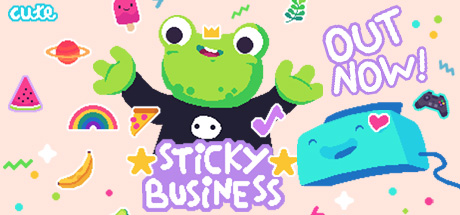 Thank you everyone, we hope you'll enjoy your very-own sticker business.
The teams @ Spellgarden Games & Assemble Entertainment

Get Sticky Business [OUT NOW]