Sticky Business [OUT NOW]
Hi everyone!
we hope you all had a strong start into September! We've been busy improving Sticky Business and here is everything that's new with Update 2023.1750:
New colors!
This was one of the most popular requests! We added a bunch of new colors to choose from for your stickers: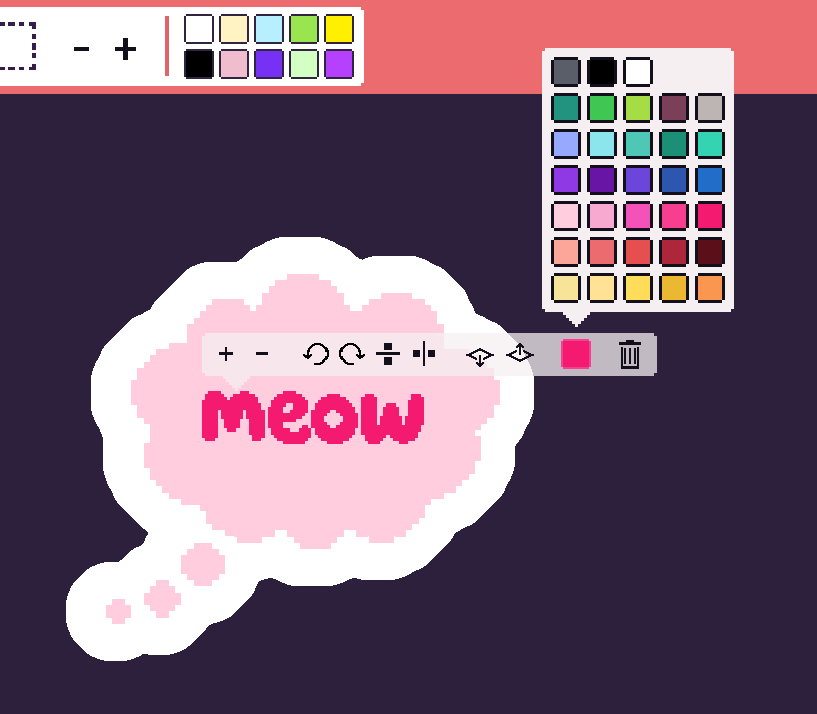 New elements!
These four sticker elements were planned in the original release, but were to shy to make an appearance for launch (and this is of course not because when we put together the sticker names for translations, a few of them slipped through).
With this update you can finally use them!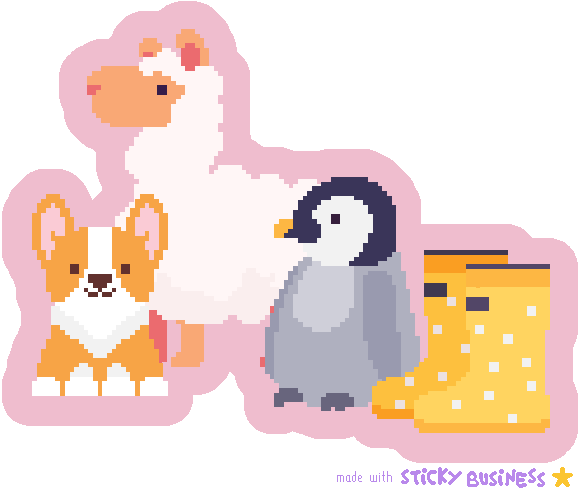 We also added some small highly requested items! A smaller circle for some more intricate designs and a long rectangle that you could use to assemble your own pride flags!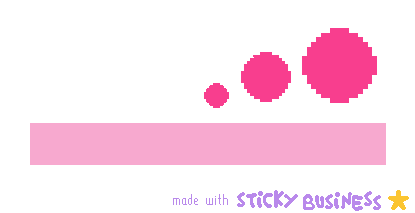 Balancing
We changed how many stickers customers order in the late game, after all the special customer stories are done. So you'll get more XP after you finished the stories and can finally unlock all those stickers!
Better sticker grabbing
We've changed how sticker elements get clicked by the mouse or the visual cursor. We now use the shape of the sticker element to determine what sticker element you want to click. It should be much easier to select the element you actually wanted to click! Here is a before and after:

Visual changes
We noticed that there were some areas that were a bit hard to understand. That's why we
made bought items in the shop a different color, so you see at a first glance what you haven't bought yet.
added an indicator how many items you have bought in the current selected category
slightly better explanation in twitch messages, if you can't order more stickers.
increased the font size in a few areas.
We hope that these changes will make it easier for you 🙂 Let us know what you think! 🙂
Other improvements
We fixed a bug that could cause the GOG version to crash.
On Steam Deck the default input method is now Gamepad.
We fixed the wrong coin balance at the end of the day.
We added a workaround during twitch authentication if other installed programs blocked the games internet connection.
I hope you have fun with these new additions! Keep sticking! 🙂
Files
stickybusiness_2023.1750_osx.zip
139 MB
20 days ago
stickybusiness_2023.1750_windows.zip
98 MB
20 days ago
Get Sticky Business [OUT NOW]